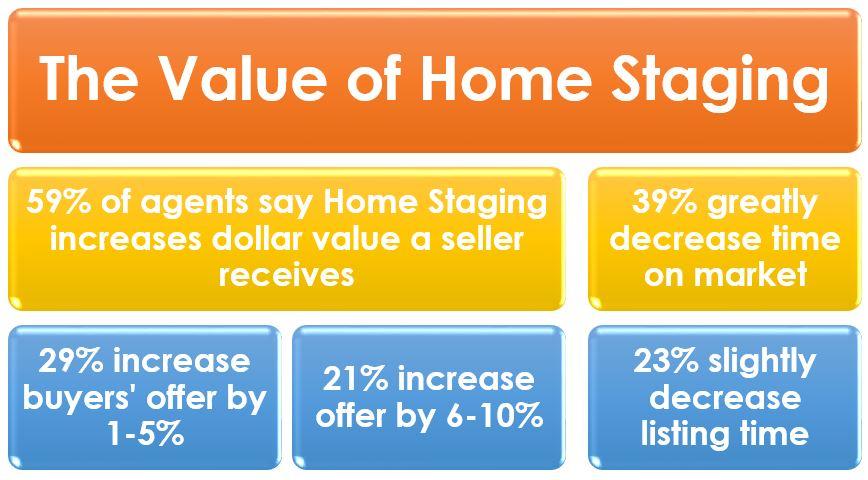 It's amazing how nice furniture and decor can make a difference in selling a home.  Statistics by the National Association of Realtors show that staged homes sell higher and faster.  I have experienced this first hand.  I have seen very nice homes that were sold vacant or with the homeowners furnishings sell.  Then shortly after a home with the same floor plan that was cleaned up and updated a bit and staged sell for more.  
The better a home looks the more buyers are likely to be interested in it.  Staging helps buyers to see the potential and envision themselves living in such a home. It's no wonder that the all the big homebuilders have professional designers to stage their model homes.  
SEE ALSO IMPROVEMENTS TO HELP YOUR HOME SELL HIGHER
As a seller, updating your home and staging is the best way to get a great return on the sale of your home.  As real estate professionals in Santa Clara we stage all of our listings for FREE and provide project management services for our clients to update and repair their homes.
Please take a look at our portfolio of staged homes and see the spaces.
[aigpl-gallery-album]