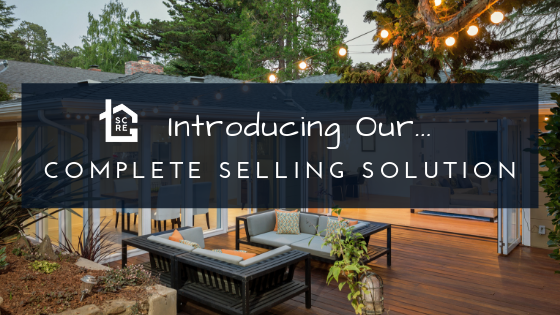 You no longer have to put off the selling your home and hold up your moving plans— Let us alleviate the hassle of selling your home.  We've designed our Complete Selling Solution so that homeowners don't have to worry about the stress and up-front costs of getting their home ready to sell and can feel confident that they'll get the highest return possible.
1. Home Evaluation
Together we'll take a look at your home and assess what improvements can be done to make it stand out.  We'll perform an accurate Market Analysis of your home and determine an effective selling strategy to get your home sold quickly and for top value.
2. Home Preparation
Let our team manage it all.  After we have set up a plan and assessed all the costs with you, we'll coordinate the home inspections, repairs, updates, home and window cleaning. Our team of experienced contractors and designers will get the job done so you don't have to worry about the details and can defer the cost to close.
3. Setting the Stage
No need to worry about the cost of staging because we'll cover it. Our complimentary in-house stagers know exactly what to do to get you home noticed by buyers, so you can rest easy knowing that your house will look great and won't cost you a thing.
4. Exposure Marketing
From day one, when you sign with us we are marketing your home to potential buyers and agents.  We will use targeted email and social media audiences to develop an interest list, so when you hit the MLS we already have dozens of buyers waiting to see your home.
5. On the Market
We know the Santa Clara market better than anyone, and know how to position your home to get it sold. We will price your home effectively , drive traffic to opens houses, generate multiple offers, and negotiate the best price and terms to complete your sale.
6. Escrow to Close
Once we decide on the right offer for your home, we will settle on a close date and begin escrow.  We'll handle all the details to make sure the process runs smoothly and keep you updated along the way so that you can focus on your next adventure.
All of this at no up-front cost to our sellers!
Download Our Selling Guide
Our complete selling guide goes through the entire process of getting  your home ready to be marketed and sold for top value.  
You can download a copy right here.